Meridian marine are professional in ultrasonic and non-destructive test (welding and thickness) for ships according to IACS requirements: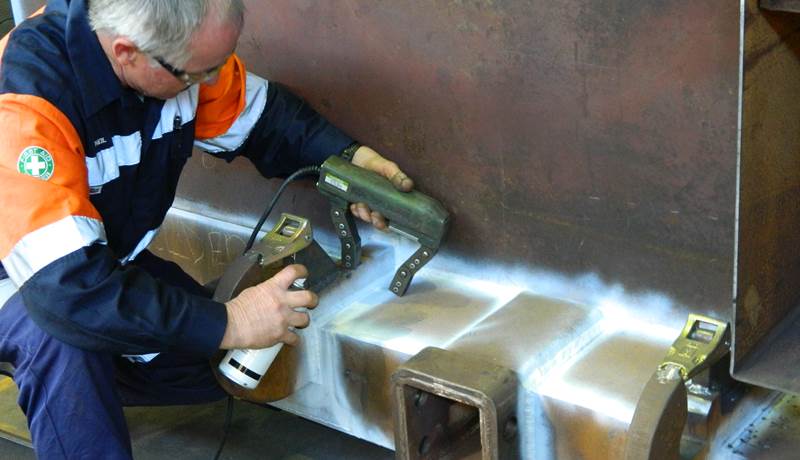 - Ultrasonic testing " UT"

- Liquid penetrant testing " PT "
- Magnetic particle testing " MT "
- Visual testing " VT "
" ALL this testing is done by a certified equipment approved from IACS classes and a certified celebration company "
"Meridian marine approved from BV,RINA and ABS class societies to do ultrasonic and non-destructive test "


Why we do NDT testing :
- High penetrating power, which allows the detection of flaws deep in the part.
- High sensitivity, permitting the detection of extremely small flaws.Only two nonparallel surfaces need to be accessible.
- Greater accuracy than other nondestructive methods in determining the depth of internal flaws and the thickness of parts with parallel surfaces.
- Some capability of estimating the size, orientation, shape and nature of defects.
- Nonhazardous to operations or to nearby personnel and has no effect on equipment and materials in the vicinity
- Capable of portable or highly automated operation.
"Results are immediate. Hence on the spot decisions can be made."